ADAS – How Much Does Safety Cost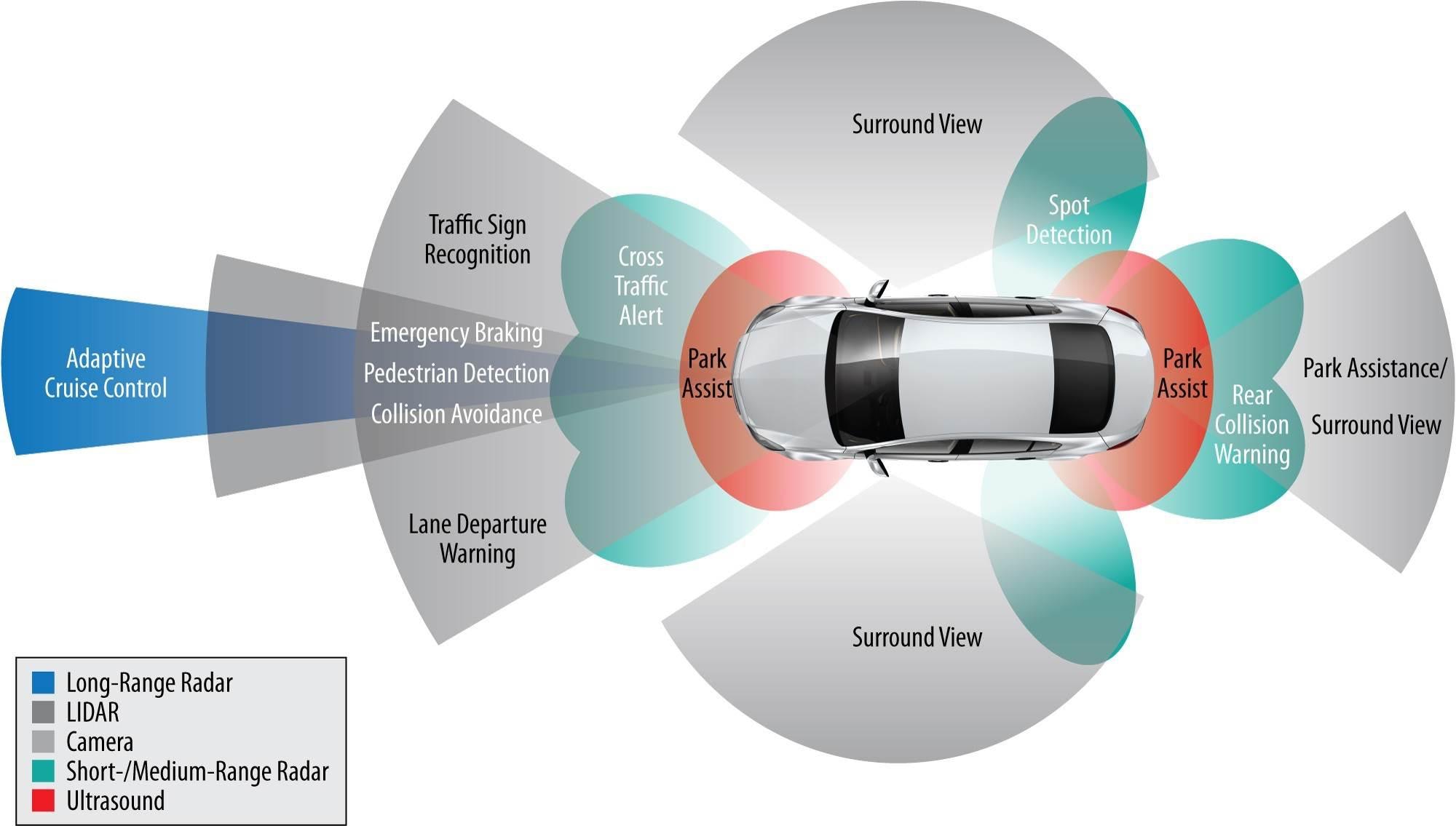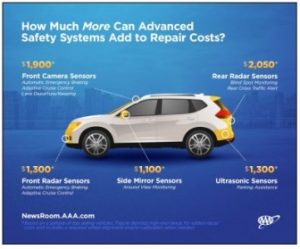 "According to new research from AAA, vehicles equipped with advanced driver assistance systems (ADAS) such as automatic emergency braking, blind spot monitoring, lane departure warning and others, can cost twice as much to repair following a collision due to expensive sensors and their calibration requirements."
Advanced Driver Assistance Systems (ADAS) are rapidly entering the marketplace with no signs of slowing down. What this means to the collision repair industry will be a major upset to the status-quo. No longer will will you be able to just get your car "Bumped" out. Even some of the smallest collisions will now involve complicated electronics and safety devices that require extensive training and equipment to service and re-calibrate prior to returning the vehicle to the road.
"Even minor incidents that cause damage to this technology found behind windshields, bumpers and door mirrors can add up to $3,000 in extra repair costs. With one-in-three Americans unable to afford an unexpected repair bill of just $500, AAA strongly urges consumers to perform an insurance policy review and consider the potential repair costs of these advanced systems."
"Windshield damage is especially common, with more than 14.5 million replacements annually. Many safety systems rely on cameras positioned behind the windshield that require recalibration when the glass is replaced. In addition, some automakers require the use of factory glass that meets strict standards for optical clarity. Replacing a windshield on a vehicle equipped with a camera behind the glass typically costs approximately $1,500, which can be as much as three times the amount to replace the windshield on a car without the technology.
"It is not unusual for windshields to get chipped or cracked, especially for drivers who commute on a daily basis," continued Mr. Paul. "This may be an eyesore on a regular car, but when it falls in the line of sight of a camera or the driver, it becomes a safety issue that needs immediate attention by a facility qualified to work on these systems.""
These safety systems and devices are not limited to just body parts and electrical components but even the paint application process can affect how these safety systems perform.
Click below for the complete story from CapeCodToday.
Images from Mentor Graphics and AAA